A Stripe for Frazer is the fifth episode of the second series of Dad's Army, which was originally transmitted on Saturday 29th March 1969. It is currently one of three episodes absent from the BBC's archives.
Synopsis
[
]
Frazer is promoted to Lance Corporal, and battles with Jones for further promotion.
Plot
[
]
When Captain Bailey informs Mainwaring that he can make up another Lance-Corporal, Frazer is chosen. Jones and Frazer both try desperately to impress Mainwaring into making them a Corporal, and Frazer issues many charge sheets. The episode ends with Frazer breaking into the office with a boat-hook in his biceps.
Cast
[
]
Main cast
[
]
Supporting cast
[
]
Remake
[
]
Main cast
[
]
Kevin McNally as Captain Mainwaring
Robert Bathurst as Sergeant Wilson
Kevin Eldon as Lance Corporal Jones
David Hayman as Private Frazer
Mathew Horne as Private Walker
Timothy West as Private Godfrey
Tom Rosenthal as Private Pike
John Biggins as the Verger
Supporting cast
[
]
David Horovitch as Corporal-Colonel Square
William Andrews as Captain Bailey
Jack Barry as the policeman
Notes
[
]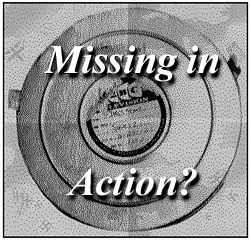 This episode is currently missing from the BBC's television archives after they wiped the master transmission tapes for reuse. This is one of three Dad's Army episodes still missing from the archives. The other two are The Loneliness of the Long Distance Walker and Under Fire. Two Christmas Night with the Stars inserts are also missing. However, in November 2008, an almost complete soundtrack recording of the episode — which was missing part of the closing titles, and even featured the original BBC continuity announcement at the start — was returned to the BBC after 30 years, along with that of one of the inserts, Present Arms. An animated reconstruction of the episode, using the recovered and re-mastered soundtrack, has since been made by the BBC.
The public appeal campaign the BBC Archive Treasure Hunt continues to search for this 'lost' episode.
This episode was originally planned for transmission on 27th January at 7:30pm.
This episode, along with the other two missing from Series 2, was remade by UKTV GOLD with a new cast, and was broadcast in August 2019.
Gallery
[
]